Home

Brands

What we can do

Contact Information

View Samples

About us

Embroidery Questions
Estimating the number of stitches in a design. 1sq inch of embroidery will be approximately 3,000 stitches. There may be other factors that affect your stitch count, such as fabric type, color or intricacies of your logo/design.

A left chest design will be approximately 6,000 stitches for the simple average logo. You have an area of 3-1/2" sq. to work with. A cap design is generally 2" or less in height on a low profile cap.
Lettering, How small can I go? 4mm (.160") is considered theminimum for lettering, we have gone smaller. Unless you really like having people stare at your chest, don't write a book!
What will it cost? That's the big question. The embroidery process takes time, time to digitize the design, time to run a sample, time to run the job, trimming, packaging, billing ect. We charge for our time, experience and the care that we give to each customer. We believe that you wouldn't work for free so neither should we. We give a fair price quote, if you want it for free or next to it, we're not the one for you.

Will my art work be ok? Vector art is the best to work from. If you remember that thread and needles have dimension where the printed page doesn't then it's ok. It's possible to get a lot of detail in embroidery, it simply adds to the stitch count and the cost. Please remember, what looks great on a computer screen may not look great when embroidered.

We can work from almost anything, we've had charcoal sketches, photo copies of photo copies, pins and the one that works the best, vector images. We can take almost any file format and convert it into a image we can use. The better the quality the lower the cost. If we have to clean up your design that's a added fee. If you need your idea turned into art work, that service is available at extra cost.

Can I pick my own colors? Sure you can, we don't recommend it, but you can. There are thousands of thread colors to choose from, just as there are quite a few choices in apparel. If you'll tell us what your idea is we'll be more than happy to find just the right colors to meet your need. If you know the Panatone C number we can work from that.
Please remember, what looks great on a computer screen may not look great when embroidered, for example really thin lines, shading and drop shadows. This is especially true when it gets small.

What can you embroider on? Darn near anything we can get a needle though. Wedding dress panels must be embroidered prior to assembly. Quilt Panels, PLEASE don't send us the finished quilt, just the panel(s) please.

Can you use metallic threads? Yes, it's going to cost a bit more though.

What kind of thread do you use? We generally use Rayon or a Trilobal Polyester for its sheen and softness. If you must have really good color fastness then we recommend polyester. We can use cotton or metallic if necessary. Nomex/Kevlar thread is available as well as outdoor 'colorfast' threads.

Where can you embroider? Almost anywhere, but we must be able to get the arm of the machine into the area and it must be able to move afterwards.

Can I supply the item to be embroidered? Yes you can. BIG DISCLAIMER, WE ARE RESPONSIBLE ONLY FOR THE VALUE OF OUR WORK. THERE IS AN INTRINSIC SCRAP RATE IN THE EMBROIDERY PROCESS SO SEND EXTRAS. CHRIS'S STITCHES RESERVES THE RIGHT NOT TO EMBROIDER ON THE SUPPLIED ITEMS IF WE DEEM IT TO BE UNSUITABLE FOR EMBROIDERY.

WE WILL NOT EMBROIDER ONE OF A KIND ITEMS. EXAMPLE, GRANDPA'S W.W.II LEATHER BOMBER JACKET.

Just a few more things to think about, If it's waterproof when we start, it won't be when we're done. Embroidering leather punches holes in the leather, we may have to put a permanent backing on the leather.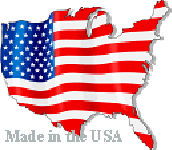 Serving: Campbell, Los Gatos, Monte Sereno, Saratoga, San Jose, West San Jose, Cupertino, Sunnyvale,Santa Cruz & Morgan Hill
Personalization with
Embroidery & Monogramming
for
Corporate Apparel, Golf Shirts, Polo Shirts, Promotional Items
Bags, Shirts, Caps, Jackets, Luggage