Home

Brands

What we can do

Aprons

Bistro/Resturant
Grooming Smocks


Athletic
Bags
Bottoms
Boxers/Loungewear
Business / Corporate Wear

Pique Golf Shirts
Denim
Chambray
Twill

Caps/Headwear
Denim
Fleece

1/4 Zip
Full Zipper
Hooded
Vests
Pants


Garment Dyed
Infant & Toddler

Bibs
Tees
Shirts
Burp Rags
Caps

Outdoors
Outerwear

Team Jackets
Coaches Jackets
Seasonal

Patches/Emblems

Motorcycle
Car Club
Memorial


Quilt Blocks

Sport / Golf Shirts
Tees

Short Sleeve
Long Sleeve
Sleeveless
Tank Tops


Toilet Paper -Embroidered

Great gift or for promotions


Towels/Robes
Youth
Wedding Dress Panels

Ring Bearer Pillows

Monogramming

Contact Information

View Samples

About us

Embroidery Questions






































Would you prefer apparel
Made in the USA?

WE CAN DO THAT!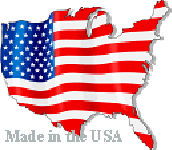 A large selection of apparel,
hats, outerwear and ladies wear is available right here.

We can embroider on almost
anything. A word of caution.
If it's waterproof when we start it won't be when we're finished.


Online Catalogs:

Chris's Stitches Catalog

This is our main supplier, we've found that their quality is very good with fair pricing and they treat us fairly. We do have other options available and will be more than happy to find exactly what you'd like. If we do have to go to another supplier, pricing and quantities may have to change to reflect the increased expenses.